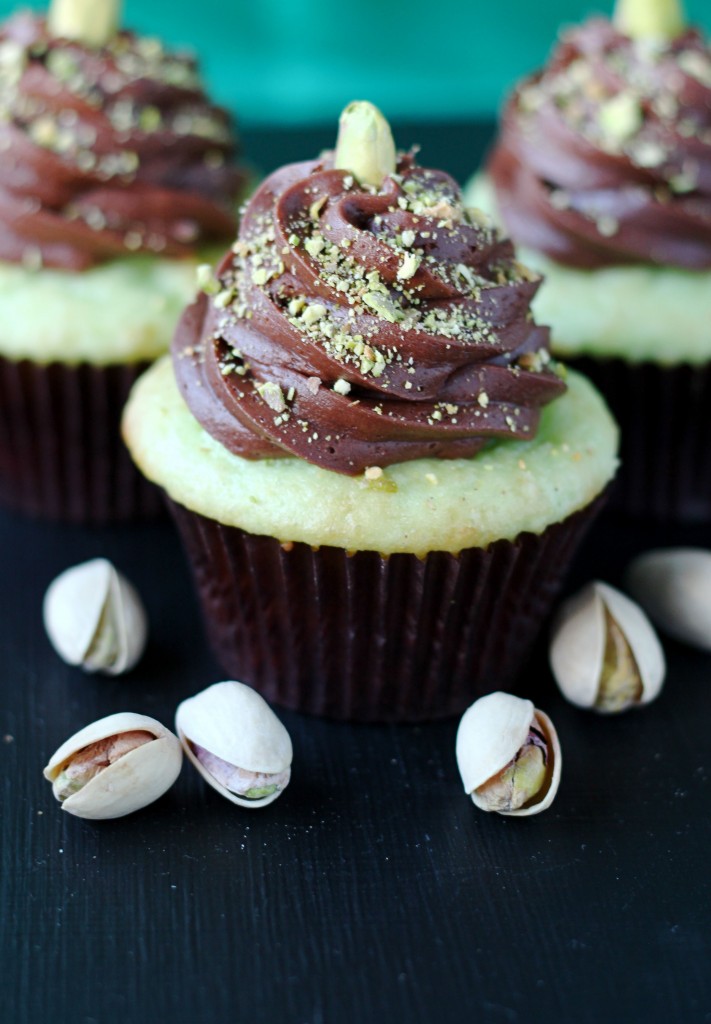 These were a big hit with the YW on Sunday for Emily's birthday.
Cake:
1 box White or Yellow cake mix
1 (3.4 oz) box pistachio instant pudding
4 eggs
1 cup buttermilk
1/4 cup oil
1/2 teaspoon almond extract
3/4 cup sour cream
Chocolate Buttercream:
3/4 cup butter, softened
4 oz cream cheese, softened
2 teaspoons vanilla extract
3/4 cup unsweetened cocoa
3-4 cups powdered sugar
directions
1. Preheat oven to 350 degrees and line pan with cupcake liners.
2. Sift your cake mix into a small bowl to remove any lumps. Add pudding mix and stir.
3. In a separate bowl, gently whisk eggs, buttermilk, oil almond extract and sour cream.
4. Add your cake mix/pudding and stir until well combined.
5. Fill liners 1/2 full (these rise a lot) and bake for 16-20 minutes, or until an inserted knife comes out clean.
6. Buttercream: Beat butter and cream cheese for 3 minutes. Scrape the bowl as needed. Add vanilla extract and cocoa powder. Slowly add powdered sugar until you reach your desired consistency. If you want it to be more chocolatey, add more cocoa. If the buttercream becomes too stiff, add 1 tablespoon milk.
7. Pipe buttercream onto cooled cupcakes and top with pistachios.
YourCupofCake